Design Lead

During my time at Artsy there were two unique opportunities to think about how our mostly online presence extended into the offline space. My role in both projects was to conceive of the software and hardware solutions that would meet the needs of each use case and find design and manufacturing partners to bring the experiences to life.

Monolith
At the 2014 Armory Show, Artsy launched a new personalized fair guide that enabled users to easily map their way through the massive fair. To showcase this new feature and promote Artsy as the exclusive technology partner of The Armory Show, we designed and built 8 dual monitor structures that were placed throughout the fair. They gave information about which booths and artists were trending and where the most popular works could be located.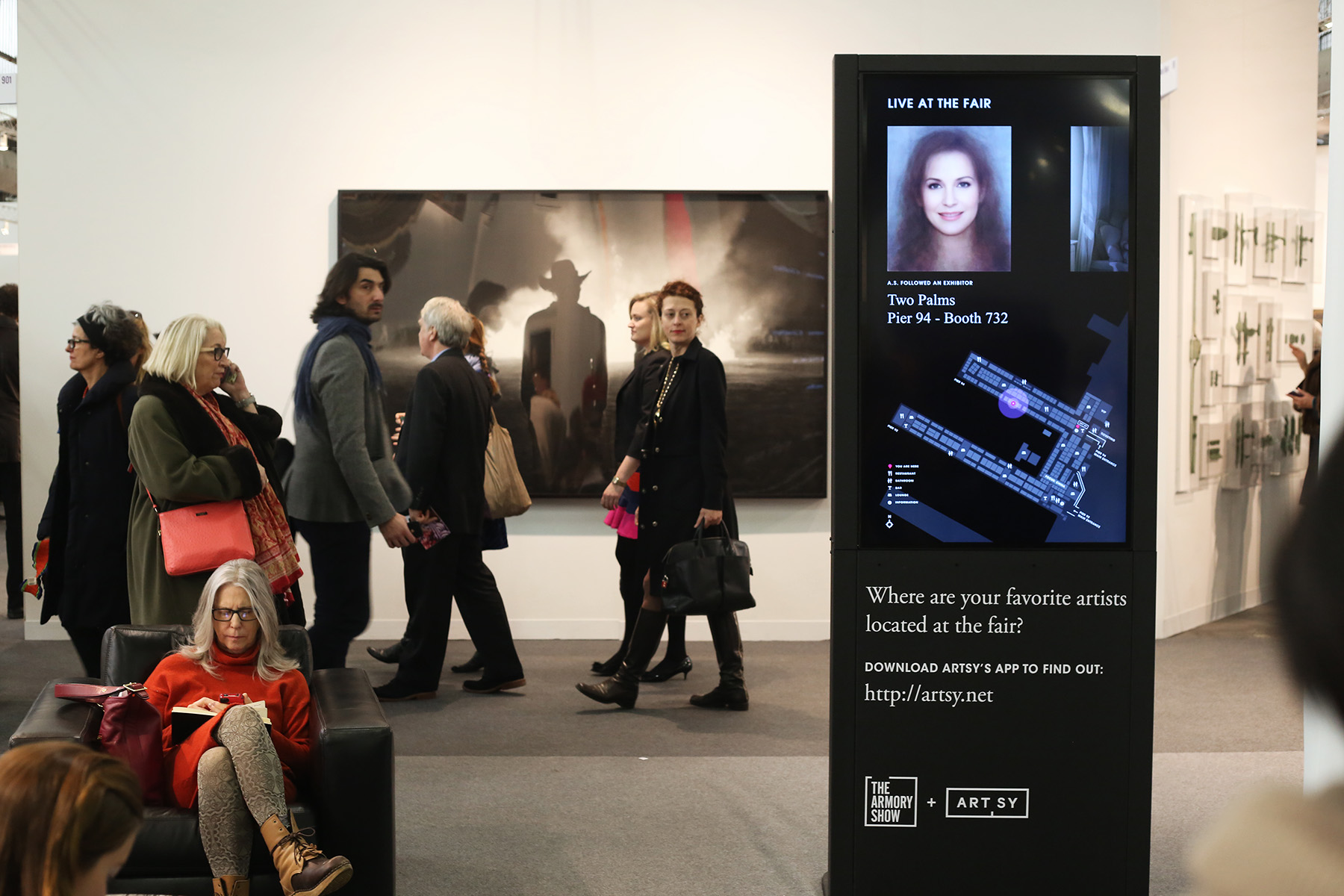 Bid Kiosk

In order to decrease the operational costs of Artsy's benefit auctions, we developed a point of sale-like experience that allowed patrons of benefit events to quickly register with a credit card and place bids. The housing unit was designed in partnership with

Visibility

.